After years of carefully carving out their sound, Cincinnati-based industrial project Common Man Down signs to Chicago's Bit Riot Records.
Vocalist Jordan Davis had this to say about the signing: "We're excited to be on a label that is as passionate about their artists as we are about our music. We're looking forward to the future and working with Bit Riot Records on our first release. We feel right at home in the Bit Riot family."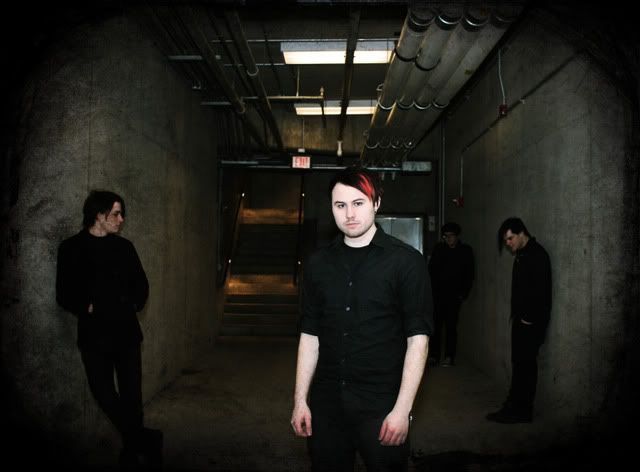 Formed by front man Jordan Davis in 2007, CMD employs dystopic atmospheres, mechanical beats and traditional organic musicianship to create uniquely pop sensible songs. Marked by a passion for arrangement and sound design, Common Man Down are part of a rich musical tradition in modern industrial music. No where are CMD's talents as succinctly exemplified as on their first single and standout track 'Self Addiction' which can be heard at http://www.myspace.com/commonmandown.
Unwilling to be defined as a studio project alone, CMD delivers an intense level of energy on stage. Aided by the introduction of new unrestrained band members Ian Willemin, Mike Wiley, and Andrew Roberts, this powerful and memorable lineup has allowed the band to share the stage with notable acts such as Slick Idiot, Black Veil Brides, & Komor Kommando in the last few months.
The debut album titled, Self Bondage, is an emotional ride for the listener as they dwell into several subjects ranging from masochism to politics. Self Bondage is scheduled to drop via Bit Riot Records Summer 2010.
Common Man Down promises to pack an unforgettable punch.
COMMON MAN DOWN:
http://commonmandown.com
http://myspace.com/commonmandown
http://www.facebook.com/pages/Common-Man-Down/138227231664
http://www.youtube.com/user/CommonManDown